The wedding ceremony for the first Japanese couple was coordinated by Joia Weddings-Alice Wedding. The event took place on the 24th of October, 2013 in FC Barcelona's Camp Nou. Unforgettable!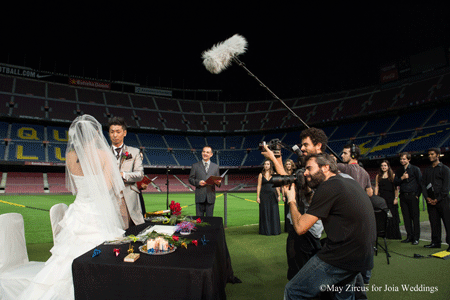 The first Japanese couple that got married in FC Barcelona's Camp Nou have become news in Spain and other countries.
Five online publications, two newspapers and a TV channel have featured that wedding coordinated by Joia Weddings and Alice Wedding.
The fact that this ceremony has become a matter of public knowledge is not detrimental to the authenticity of the feelings or the development of the ceremony. In the words of the groom: "It has been one of the most important days in our life. We will never forget it. The photo tour around Barcelona, the wedding aperitif and later, the wedding in Camp Nou have surpassed our expectations."
Photo: May Zircus
http://www.fcbarcelona.com/club/detail/article/wedding-at-the-camp-nou-48-hours-before-the-clasico






Is there any sense in celebrating wedding anniversaries?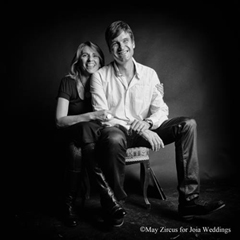 Indeed!
To commemorate an anniversary is a way to reconfirm our wish to keep on sharing our life with our chosen partner.
Every joyful celebration is the display of a well lived life.
Your silver anniversary deserves, moreover, a special studio photo.
Photo: May Zircus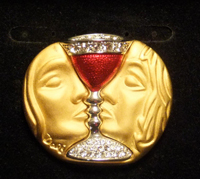 A Salvador Dalí's replica for your guests

This is the reproduction of a brooch that Salvador Dalí made in 1953. If you are thinking about buying some gifts for your guests, this piece of high quality costume jewlery can make their delights.
On a stand, it can also make a handsome piece of home decoration.











Joia Weddings has a new poster!


Barcelona, a city with charm

Diversity is, among others, what makes Barcelona so attractive. When our couples are interested in having a PHOTO TOUR around the city, the first thing we want to do is to know the couple better to be aware of their expectations. In fact, whatever they expect, it can be found in that city or its sorroundings. Let us help you in making your photo tour memorable.
Photo reportage in black and white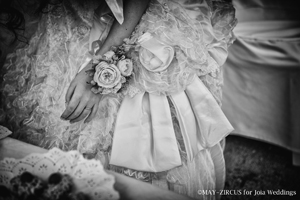 Mr.Daido Moriyama, the well-known Japanese photographer says that photos in black and white are more erotic to him. Perhaps some of us share his way of thinking, we could also say that black and white photos give priority to meaning over aesthetics.
As you can see, each black and white phots taken by MAY (Zircus) is a piece of poetry that looks like lace.
How would you like a wedding or an anniversary photo reportage in vibrant black and white?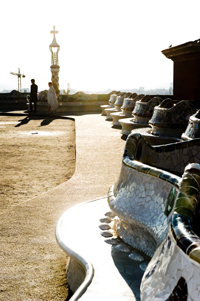 An entrance fee will be required to visit Park Güell

It has been established that an entrance fee of 8€ (7€, if bought in advance) will be required to visit Park Güell from October, 2013. Residents will be exempt from the payment though.
Will this measure discourage our newlyweds? Or will the charm of that park be strong enough to keep on attracting our couples for a photo reportage ?
Photo tour in Andalusia

Joia Weddings offers you the opportunity to have a photo tour in several Spanish cities. The lovely couple you see in the collage had a wedding ceremony in Barcelona after which they wanted us to coordinate a photo tour in Córdoba for them. It was so much fun!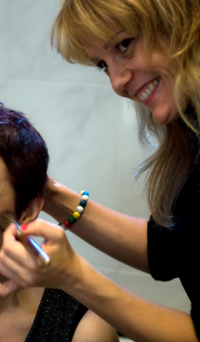 Professional make up and hair dressing

Some of our couples choose very carefully the services they need for their wedding.
We strongly recommend a professional make up and a hair dressing services because they make the difference in the way you feel and in how you look in the photo reportage.
NANI, is one of our best professionals.
Thank you, for enhancing the charm of our couples!
Love Potion - Dalí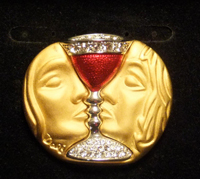 If you do not want to exchange rings, there are other things that can make your vow exchange ceremony original and memorable. We propose this Dalí's reproduction that can be used as a piece of costume jewelry or as a piece of decoration: LOVE POTION
Make it artistic! Make it different!
Rent in Japan a wedding dress or a kimono for your ceremony

Thanks to the agreement between Bridal House Oe and Joia Weddings, we are pleased to offer you a wide range of bridal gowns and kimonos.
The service we received in our last wedding in Kyoto was impeccable! Both, the couple and ourselves were delighted with the excellency of their services and products.
Bridal House Oe, made some comments on that wedding in their blog.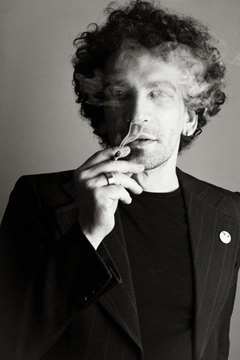 Customized invitations and cards

Mr.ANDRÉS RODRÍGUEZ, one of the best graphic designers in Spain, has honored us by accepting the task of creating all customized material (electronic version and for printing) that we may need for our couples, whether it is an invitation for their guests or a card informing family members and friends that they have just got married. Our JOIA WEDDINGS team is made by multilingual and multicultural people that together with Mr.Andrés Rodríguez offer you the possibility to have all you need in the language or languages you need it and in a very unique design. Please, feel free to ask about the range of our services: info@joiaweddings.com











Great moments need great pictures: Studio Photographs
May (Zircus Foto)'s Studio Photographs never stop mesmerizing our couples.
What they have in common is that peculiar Velazquian touch and the playful dialogue between light and shadow. Yet, the final result is always unpredictable as the photographer never interferes, he simply observes the couple expressing themselves and captures the right moment. Studio Photographs are a real temptation when two people are at the peak of their relationship or when they want to celebrate a long lived life together.